An integrated solution to manage product identification in all types of production lines. POWER ID allows you to identify the product through inkjet, laser and heat transfer systems. The software can be adapted to equipment from any marker manufacturer and label applicator on the market. POWER ID can be integrated with the ERP provided by the client.
Connectivity: Example of connection diagram
We present an integrated solution to manage the identification of products in all types of production lines. Our company specializes in custom software development, over time we have detected some needs in the industry, and we currently have a standard solution for identifying and tracing a product throughout the production process.
POWER ID is software for managing and controlling product marking through Inkjet and laser systems, labeling of groups or boxes and pallets. The software is designed to suit any marker manufacturer on the market.
This software can be customized for each customer and adapted to each of the specific needs required.
The software allows you to manage the 3 levels of identification:
• Product marking: Using ink or laser encoders
• Labeling or marking of packs: Using automatic barcode labelers or ink or laser encoders.
• Pallet labeling: Using automatic applicators or desktop printers.
You can manage a number of configurable lines, and for each line you can set the number of 3-level printing devices.
From a single instance of the application, the labeling of an entire production plant could be managed.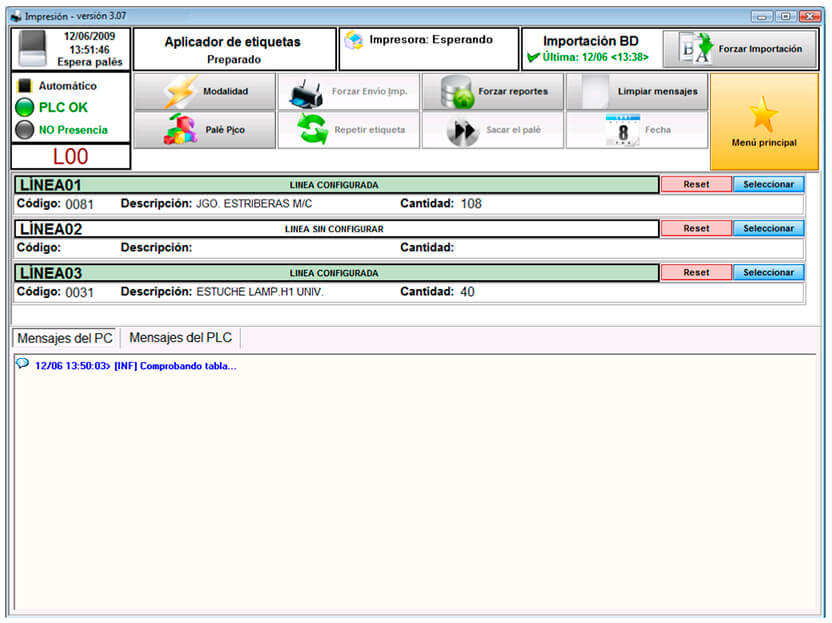 Product identification software
The system sends all the coding information to Inkjet and Laser at the start of production.
Coding can include the batch, expiration, numerators, or any other data needed to trace the product.
Each Inkjet will have an associated production line and will be able to have an individual print format.

Group or box identification software
The second level of identification is the marking or labeling of boxes or packs. When decided by the user, the label information is thrown to the box labelers.
The label format can be unique for all products, or use a specific format for each product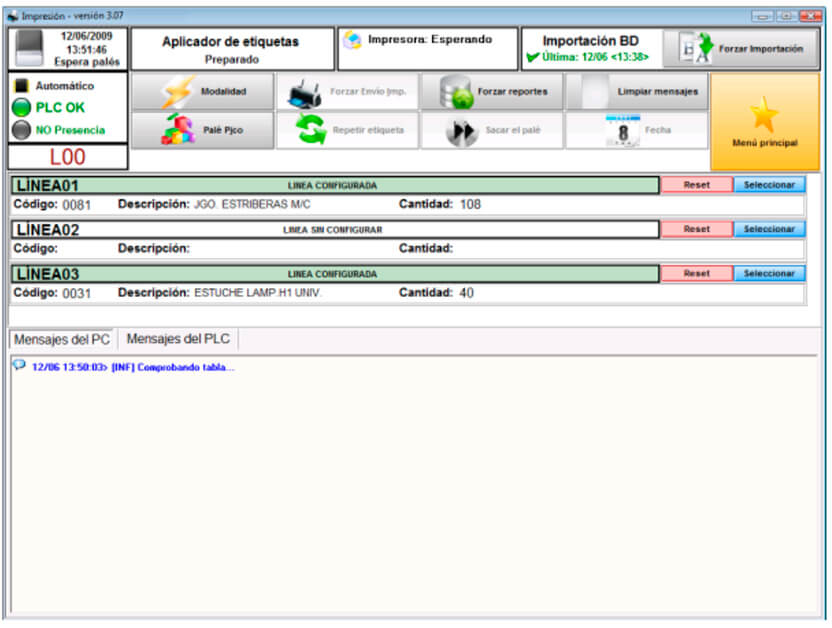 Pallet identification software
There are 3 basic modalities according to the identification of the pallet:
• According to production lines and information from transport
• By reader prior to the labeller
• Mono product labeling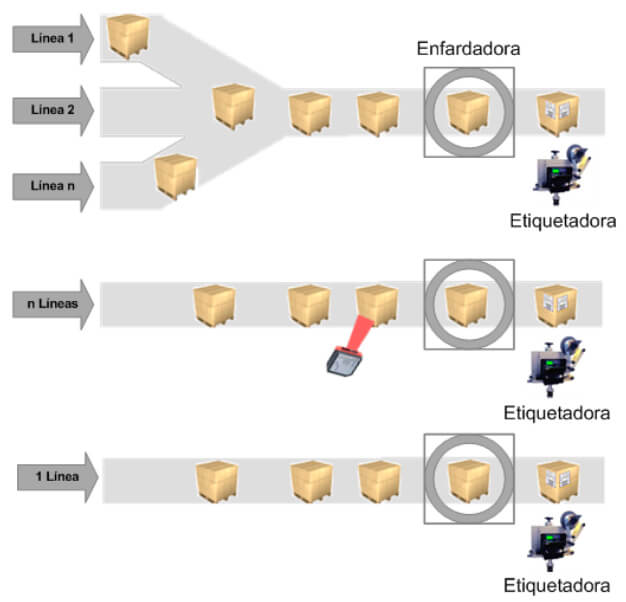 Software features:
• Configurable SSCC according to SG1-128 configurable batch regulations
• Specific treatment of peaks
• Automatic article master import
• Generation of label information
• Possibility to control several labellers from the same screen
ERP'S communication middleware
Through a Middleware developed by us, the traceability system can be connected to any ERP on the market (SAP, Navision, Sage, etc.).
With it, you can import the master data of items, production orders, settings and other data necessary for product identification and system operation.
Real-time pallet labeling information for use by the logistics system will also be reported to the ERP.
Centralizing / updating files (Labels, DB and files)
Optionally you can install a system developed by us for centralizing and updating files with label and setting formats.
This system greatly simplifies the maintenance of label formats or system updates.
Download the specifications in PDF
Request information from the identification system software